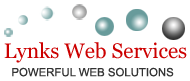 Search Engine Optimization - SEO - Services
Your customers are searching on the Internet, looking for a business in your industry. Will they find your website?
Our search engine optimization services will ensure your site appears at the top of the search results on Google, Yahoo!, MSN and the other top engines.
Search engine optimization is not a simple task. Our SEO services include both optimization, which involves changing the code of your website to fit the search engine ranking process, and pay-per-click, which is paid advertising within search results. We use other proven techniques to bring your website higher in the search engines.
We ask the right questions up-front and choose the best Search Engine Optimization program for your business. We have very straightforward optimization and pay-per-click campaigns for clients just getting started with search engine optimization, and we have the sophistication to grow with you.
Contact us now at 250-868-2287 for more information on these services.